Posts Tagged 'Seminar'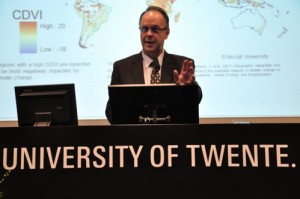 The 2012 Research Conference on MicroInsurance was organized by the Institute for Innovation and Governance Studies, a research institute of the University of  Twente, in cooperation with the Dutch Ministry of Foreign Affairs as well as various international (research) institutes in the field of microfinance.
The potential of microinsurance as a market mechanism for the reduction of vulnerability of low income households has attracted the attention of the commercial sectors as well as donors, government and NGOs. It is recently being estimated that the global micro insurance market is worth USD 40 billion to the insurance industry and that it could reach out to 2.6 billion low income people worldwide (Swiss Re, 2010). The characteristics of this young and fast growing field imply that there is a large role to play for innovative research focusing on many different aspects of microinsurance.
The aim of the 2012 Research Conference on MicroInsurance was two-fold. First of all its objective was to assess the state of the art in microinsurance research and to provide a platform for further in-depth academic  discussions, as a complement and follow-up to the Annual International Microinsurance Conferences. In addition, the conference aimed to create a dialogue between researchers from different geographical regions and the variety of research disciplines.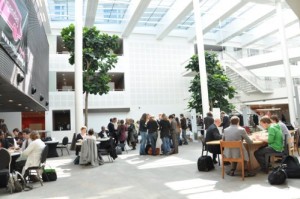 Dr. Jerry Skees presented a Keynote Address during this conference on the topic of Agriculture and Natural Disaster Insurance. Other Keynote speeches were provided by Princess Maxima of the Netherlands, Craig Churchill, Chair of the Microinsurance Network and Team Leader of ILO's Microinsurance Innovation Facility, Xavier Giné, World Bank and Bart Criel of the Institute for Tropical Medicine Antwerp.
Click here
to view the Keynote Address provided by Dr. Skees.
Continue Reading | Comments Off on Skees Keynote Address at 2012 Research Conference on MicroInsurance
In January 2012, Dr. Kloppenburg , Member of the Board of Managing Directors of KfW, opened KfW's 10th Financial Sector Development Symposium at KfW's Berlin branch. The focus of the high-level event was "Insurance for Development – Protecting Emerging Economies and their People in a Climate of Change". server address More than 100 leading experts from Asia, Africa, the Middle East, America and Europe representing the insurance and re-insurance industry, financial institutions, governments and academia joined the two day meeting to discuss the potentials and the challenges of insurance. The thematic sessions and discussions focused on what insurance can contribute to meeting the pressing global challenges of climate change, food security and demographic change in developing and transition countries. The Global Centre on Disaster Risk & Poverty was comissioned as a key note speaker and panelist during this event. The symposium was supported by the German Federal Ministry for Economic Cooperation and Development (BMZ). The Asian Development Bank supported the symposium as a long-standing partner of KfW.
Click here to download the GCDRP presentation. Click here to access further information about this event.
Continue Reading | Comments Off on KfW financial Sector Symposium