About Us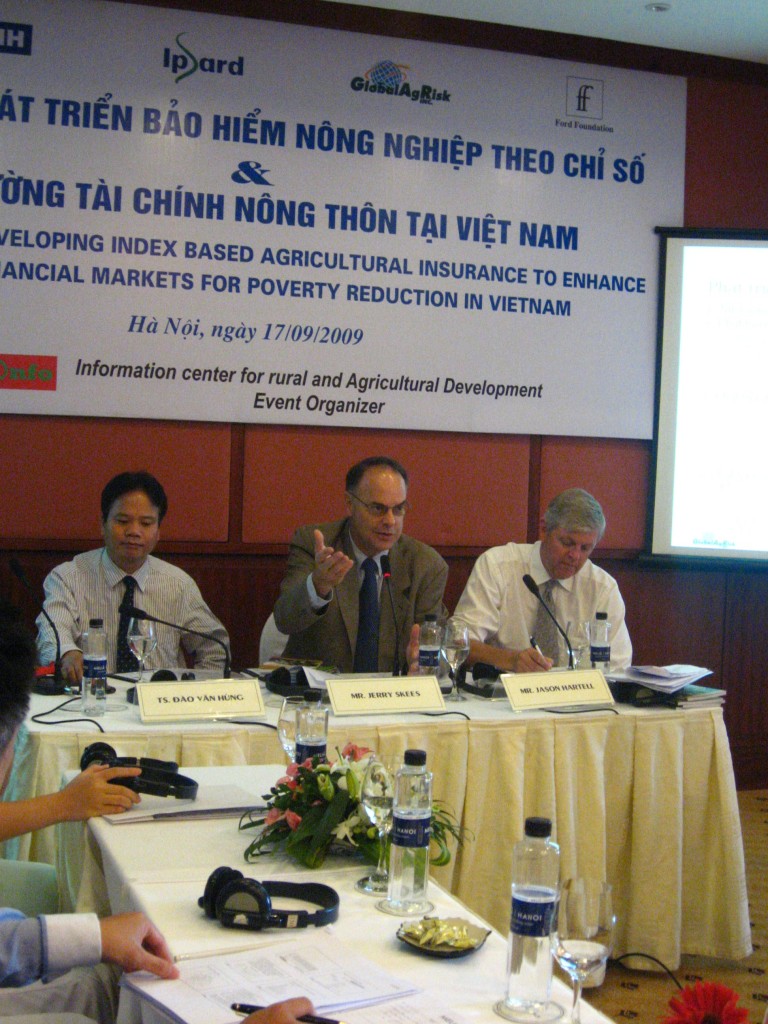 Founded in 2001 by Dr. Jerry Skees, GlobalAgRisk has worked to advance both the conceptual and technical development of innovations in risk management in low and middle income countries. Dr. Skees has over 30 years of experience in developing financial disaster risk management solutions.
Brief History:
Our involvement in index insurance began near the end of the 1980s. The idea of insuring based on area yields (a form of index insurance) rather than farm-level yields resurfaced when Dr. Skees was serving as research director for a congressional commission to improve the U.S. crop insurance program. During the early 1990s, Dr. Skees' motivation to follow this idea led to the Group Risk Plan (GRP), the first area yield index insurance product offered in the United States. Along with Barry Barnett and Roy Black, Skees contributed greatly to the design and introduction of GRP, which was launched in 1992.
In 1997, Skees teamed with Peter Hazell to further the concepts of rainfall index insurance with a World Bank funded project in Nicaragua. By the late 1990s the World Bank, with assistance from Skees, began to pursue index insurance in a number of countries (e.g., Nicaragua, Morocco, Tunisia, and Ethiopia). That work has significantly influenced the World Bank agenda in agricultural insurance.
In 2001, Dr. Jerry Skees founded GlobalAgRisk, Inc., to actively facilitate development and implementation of index insurance and other financial disaster risk management innovations in low and middle income countries; always with careful consideration of where it was appropriate and where it was not.