Welcome to GlobalAgRisk, Inc.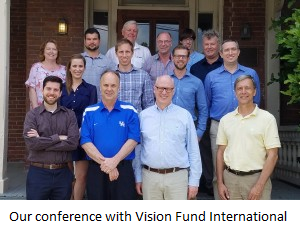 GlobalAgRisk is a research and development firm with a proven track record in developing and implementing innovative financial disaster risk management solutions that aim to build resilience to catastrophic events such as drought, floods, and earthquakes.  Our work focuses primarily on low and middle income countries and is firmly anchored in a growing body of evidence that links financial disaster risk management to financial inclusiveness, climate change adaptation, and economic development.
Announcing Global Parametrics
We are pleased to announce the launch of Global Parametrics. This ambitious project intends to lead innovation in disaster risk transfer, offering protection around the world to populations and groups at high levels of vulnerability. Dr. Jerry Skees, the Chief Sponsor of Global Parametrics, introduced the new venture at the World Humanitarian Summit, which was hosted in Istanbul in May 2016.
Read more about the launch of Global Parametrics here.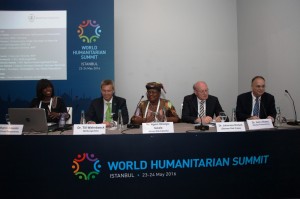 Rockefeller Grant Supports Open Access
Climatology Data
With support from the Rockefeller Foundation, GlobalAgRisk is further refining its science-first approach to Financial Disaster Risk Management (FDRM) for MFIs, civil society, and others. Enki Holdings, LCC, is supporting the generation of a unique climatology datasets using various forecasting models to build hindcasted data. The modeling system, called Morrigu™, generates a complete climatology for first level administrative units for 24 low and middle income countries from 1979-2015. Key daily variables are total rainfall, maximum windspeed, min/max temperature and average soil moisture. These data offer a unique opportunity to model and understand risk for and design FDRM solutions and products. The complete Rockefeller Report linked here contains the datasets along with corresponding geographies, licensing agreements, and descriptions of the model and weather variables.