Posts Tagged '2012'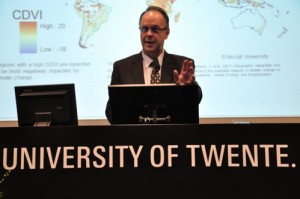 The 2012 Research Conference on MicroInsurance was organized by the Institute for Innovation and Governance Studies, a research institute of the University of  Twente, in cooperation with the Dutch Ministry of Foreign Affairs as well as various international (research) institutes in the field of microfinance.
The potential of microinsurance as a market mechanism for the reduction of vulnerability of low income households has attracted the attention of the commercial sectors as well as donors, government and NGOs. It is recently being estimated that the global micro insurance market is worth USD 40 billion to the insurance industry and that it could reach out to 2.6 billion low income people worldwide (Swiss Re, 2010). The characteristics of this young and fast growing field imply that there is a large role to play for innovative research focusing on many different aspects of microinsurance.
The aim of the 2012 Research Conference on MicroInsurance was two-fold. First of all its objective was to assess the state of the art in microinsurance research and to provide a platform for further in-depth academic  discussions, as a complement and follow-up to the Annual International Microinsurance Conferences. In addition, the conference aimed to create a dialogue between researchers from different geographical regions and the variety of research disciplines.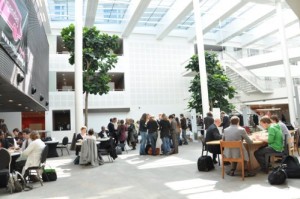 Dr. Jerry Skees presented a Keynote Address during this conference on the topic of Agriculture and Natural Disaster Insurance. Other Keynote speeches were provided by Princess Maxima of the Netherlands, Craig Churchill, Chair of the Microinsurance Network and Team Leader of ILO's Microinsurance Innovation Facility, Xavier Giné, World Bank and Bart Criel of the Institute for Tropical Medicine Antwerp.
Click here
to view the Keynote Address provided by Dr. Skees.
Continue Reading | Comments Off on Skees Keynote Address at 2012 Research Conference on MicroInsurance
Dr. Skees was recently interviewed by the ILO MicroInsurance Innovation Facility in Geneva, Switzerland where he also provided a workshop to the Facility's staff.
Continue Reading | Comments Off on MicroInsurance Innovation Facility Interview
Dr. Skees received in early February 2012 a medal from the Government of Mongolia in recognition of his 11 years of continual support to promoting Index Based Livestock insurance. This national programme will expand to cover 100% of provinces in Mongolia by the end of 2012.
Continue Reading | Comments Off on Medal of Recognition from the Government of Mongolia